June 24, 2020
Posted by:

Finito Team

Categories:

Commentary, Recommended Reading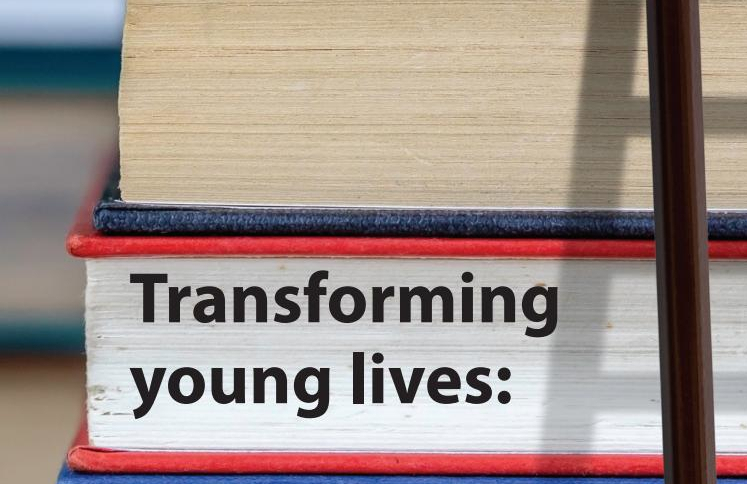 Regardless of your industry, there's always room for improvement. There are plenty of different ways to better yourself, but we're firm believers in the tried-and-true methods.
That's why we'll be exploring our favourite books in this regular series – so you can fill your shelves with non-fiction, and your brain with skills, beliefs and values that ought to help you advance your career.
Why Should We Care?
After studying at Oxford, John Claughton taught classics at Eton College for 17 years before becoming headmaster of Solihull School. From there, he became chief master of King Edward's School, Birmingham, where he helped raise £20m for Assisted Places and capital projects. Now Governor of City of London School, he was Tatler's Head of the Year in 2016, and winner of the TES Independent Schools Lifetime Achievement Award. So when it comes to education, he knows a thing or two.
What's It About?
In Transforming Young Lives, John shares his conversations with independent schools and overarching institutions about their experiences in the complicated, and increasingly important area of bursaries. These conversations are with schools that are leaders in the field, and also the schools that are still on that journey. He asks them how to raise money, and how to spend it; how to find bursary applicants, and how to look after them.
He sets the scene by uncovering the decisions and stepping stones that built the existing bursary system, from Direct Grant, through to Margaret Thatcher's Assisted Places scheme in the late 70s, to the rise in school fees we saw at the beginning of this century.
John explains: "Education, now more than ever, has taken on the role of the key motor of social mobility, the force that can overturn the inequities of our society." All independent schools want pupils from a range of backgrounds, and the government is putting more pressure on them to do so – but funding bursaries out of income from fees isn't an appropriate solution for every school.
It's important that each school is able to find a system that works for their specific needs, and John hopes that Transforming Young Lives will reveal how much thought, time and effort is being put into this critical area of endeavour. The book unveils the opportunities available for schools, outlines a number of different approaches suited to individual circumstances, and provides an overview of ways of working that schools may be able to replicate.
Who's It For?
Although his book is written for those inside independent schools – governors, heads, bursars and development professionals – there's plenty for the rest of us to learn, too. This is a worthwhile read for anyone interested in the history, nature and purpose of our education system, but also for those with an interest in social justice, social mobility and equality of opportunity.
–
For more advice on how to maximise your potential in the workplace, discover how The Employability Experts can help you take your career to the next level.