October 7, 2020
Posted by:

Finito Team

Category:

Interviews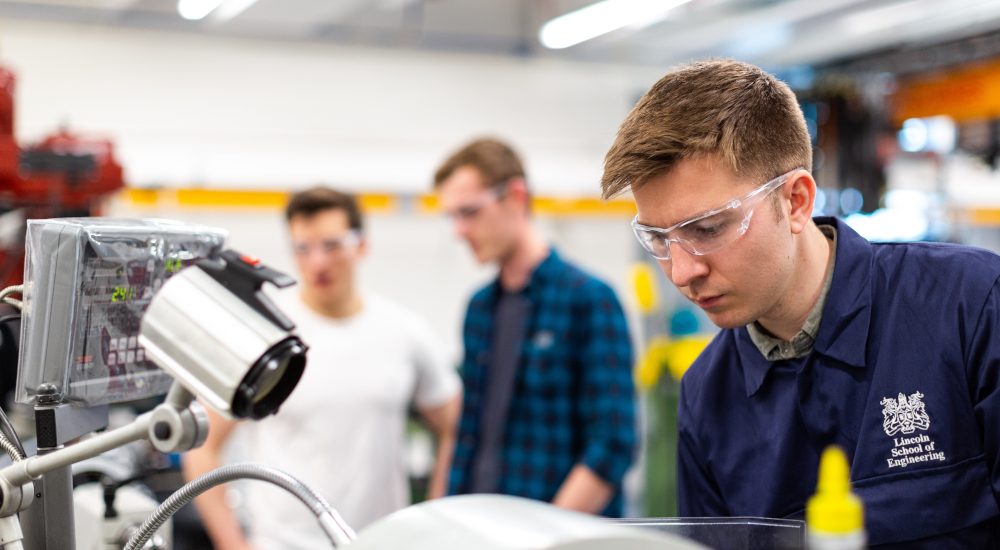 At the beginning of 2020, Morgan McKinley said the number of job seekers had increased by 43%. In March, we were plunged into lockdown. Now, as we approach the end of summer, the UK has officially entered a recession for the first time in 11 years, and with many companies trimming staff or putting recruitment on hold in order to cut costs, it's a tough time to join the jobs market.
Some sectors are struggling more than others, however – and if you're looking for a job at the moment, there are a few industries that are in the market for new recruits. In this series, Finito will explore the most promising sectors in the UK, offering advice on where to start your job search, and how to stand out when you're applying for your dream role.
COVID-19 & Jobs in Engineering & Digital Engineering
Before the pandemic, the Engineering industry was anticipating an increasing skills gap, and many young people were being nudged towards STEM subjects as tools for navigating the uncertain future of work. And when COVID-19 crippled various industries, sectors such as public construction were among the few that remained intact to some extent. Engineers have proved crucial in helping to mitigate the harm of the pandemic – and the Digital Big Bang event that took place in July offers insight into a range of topics such as Network Rail's efforts to keep the trains running, and Thames Water's success in keeping the water flowing. From building ventilators, making personal protective equipment and creating new hospital capacity, companies from across the spectrum came together in collaboration to respond – quickly – to the sudden demands of coronavirus.
"What we've achieved in about four or five weeks would normally take about two-and-a-half years – really quick decision-making, engineering requalification of components, supply-chain sourcing. It's an amazing response, and a great example of how engineers can respond, when some of the barriers are removed, really quickly." – Sam Turner, Chief Technology Officer for the High Value Manufacturing Catapult.
That said, work is expected to halt soon, thanks to disruption of supply chains, a shortage of subcontractors and materials, and the termination of existing contracts to control expenses. A lot of companies have pressed pause on hiring entry level engineers, as their current employees are already working extremely hard to get through the pandemic, and additional mentoring duties might prove too much. In addition to the reduction in opportunities, experienced engineers who are on furlough or have been made redundant are also flooding the market, heightening competition. Engineering firm Lontra recently revealed they received 15,000 applications for just 10 jobs on a new assembly line in Tyseley Birmingham, "an unprecedented volume of applications for a job posting even accounting for the recession triggered by COVID-19."
So, when you're up against 14,999 other applicants, how do you stand out?
What You Should Know
Online Marketing
Don't underestimate the power of the online community at the moment. Posting projects on twitter, slack and discord is a great way to shout about your work if you're a digital engineer, and a lot of jobs aren't publicly announced, so networking online is crucial. People won't get a read of your personality from a CV or cover letter, so your online presence is really important to building up a public profile. LinkedIn and Twitter are great places to do this, and if you don't know where to start, the team at Finito are happy to support you in talking the right talk online.
Virtual Interviews
Most engineering interviews have gone virtual now, and although you won't have to navigate the etiquette of handshakes these days, a lot of the old interview advice holds true. Crucially, you still need to spend time on your research before any interview. Xuan Wang, a coding engineer, elaborates: "Once I was interviewing with a Scrum Master, I read an entire book on Scrum by the person who came up with the principles. I asked the interviewer about it at the end of the interview, which really took him by surprise, and we went on talking about it for a while. My point is, try and make a little extra effort and it won't go unnoticed."

For a start, you should find out as much information as possible about the company and the interviewers. Go hunting for blogs, Twitter accounts and try to pick up their language. Companies pay attention to their brands, and they use a particular tone of voice to communicate their values. Try to learn it, and align yourself with it – so the interviewer can see that you'll be a good fit.
As Sarah Smart, vice president of talent acquisition, explains: "It's about tone of voice, eye contact, how you answer the questions, and frankly whether or not you are enthusiastic about some of the tasks related to the roles we're talking to you about." So, not altogether different to a face-to-face interview with a human, really.
Finito is already coaching and mentoring students through the new job application terrain for the engineering industry, organising practice video interviews with our business mentor team, so you can be confident going into any interview situation.
For more advice on how to find your dream job during the pandemic, discover how The Employability Experts can help you take your career to the next level.