October 10, 2019
Posted by:

Finito Team

Category:

Interviews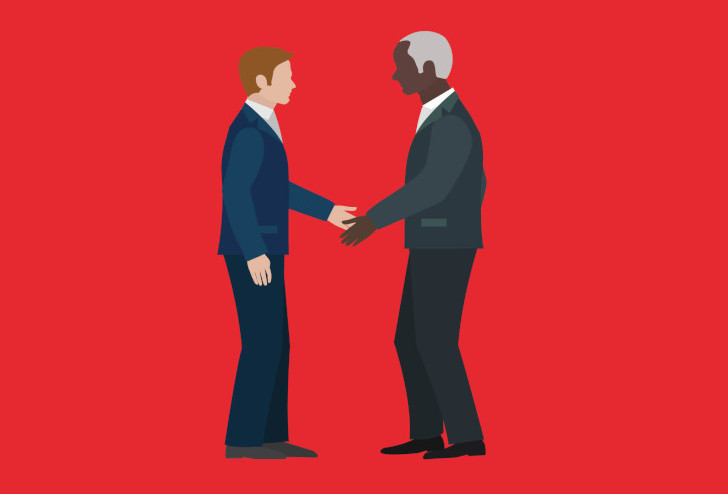 Dr Rami Ranger CBE started his first business from a shed, with only £2. Now, he's at the head of two of the fastest-growing companies in the UK: Sun Mark and Sea, Air & Land Forwarding, with a combined turnover of over £150 million and a raft of prestigious awards including the Queen's Award for Export Achievement and the Queen's Award for Enterprise in International Trade (which he held for five consecutive years).
Dr Ranger is a strong advocate and mentor of entrepreneurs, with the Dr Rami Ranger CBE Centre for Graduate Entrepreneurship at London South Bank University reflecting his commitment to helping train the next generation. He has been recognised by the Queen eight times, six times for business and twice for community service. He is also a Finito Ambassador.
We got a chance to sit down for a conversation with him, to talk about the principles on which he's built his success.
1 – Self Respect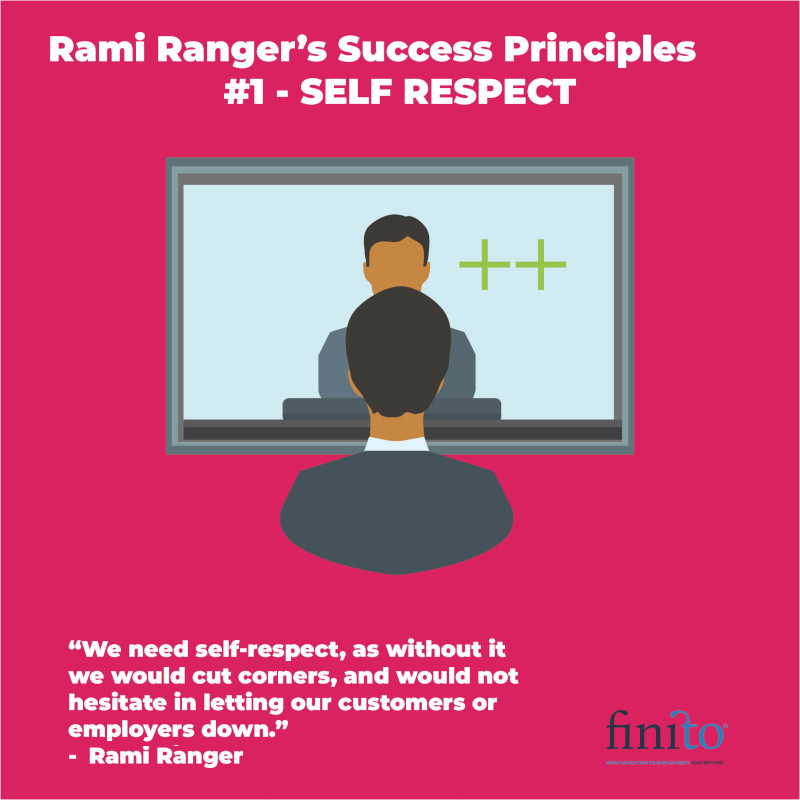 We need self-respect, as without it we would cut corners, and would not hesitate in letting our customers or employers down. This can have dire consequences with regards to our reputation – if people cannot rely on us, then they cannot take us seriously.
2 – Work Ethics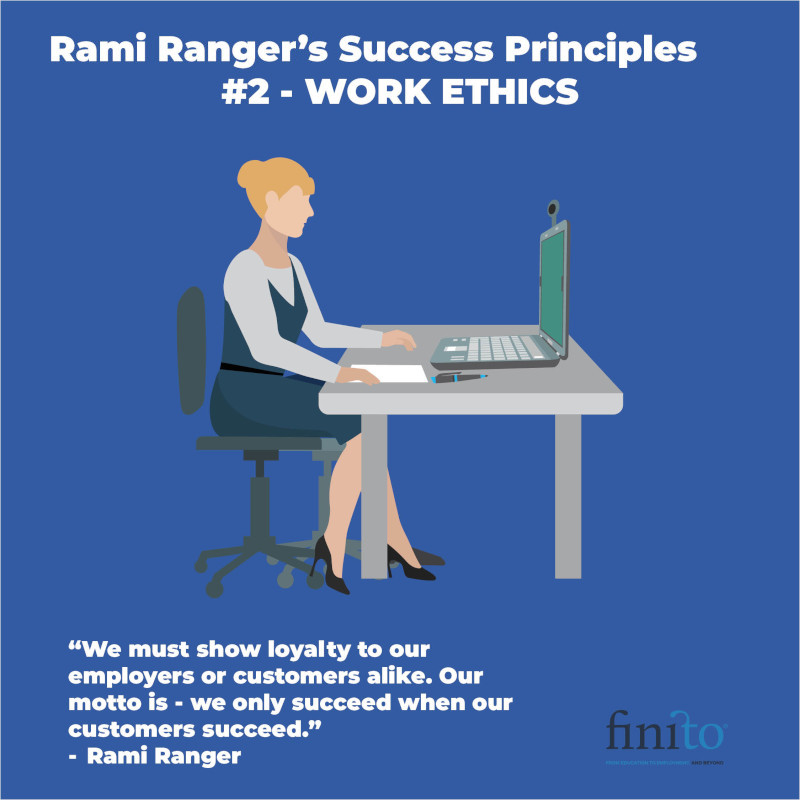 We must show loyalty to our employers or customers alike. Our motto is, "we only succeed when our customers succeed". We must work hard for the success of our customers, which in turn becomes our own success.
3 – Empathy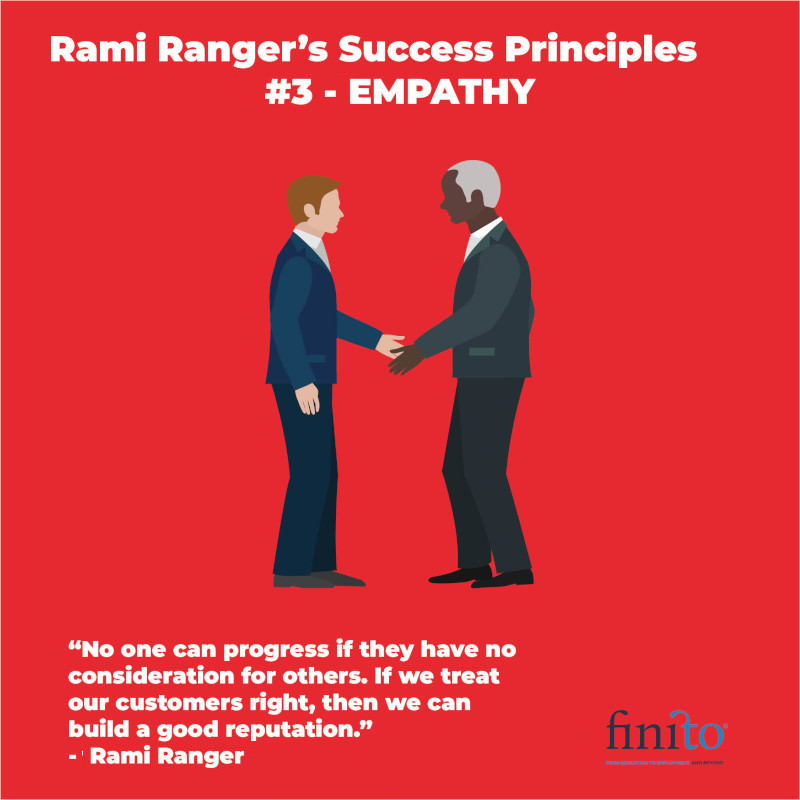 Empathy for others is important, as no one can progress if they have no consideration for others. No company can grow if their customers are suffering because of an "I'm alright Jack" approach. If we treat our customers right, then we can build reputation, which is essential to grow a business.
4 – Vision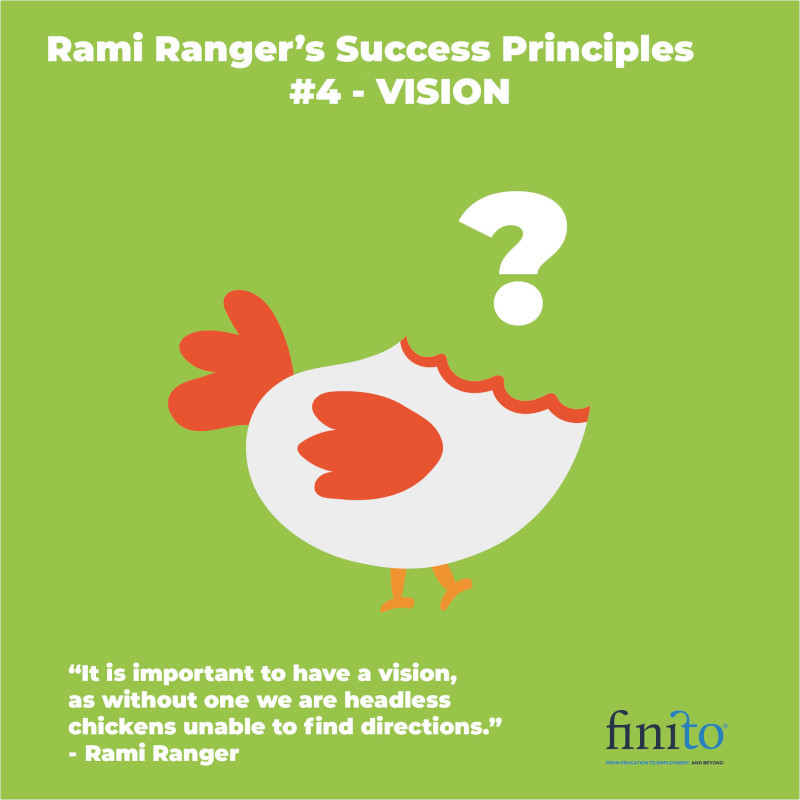 It is important to have a vision, as without one we are headless chickens unable to find directions. We must have a target we wish to reach, and we must plan accordingly.
5 – Commitment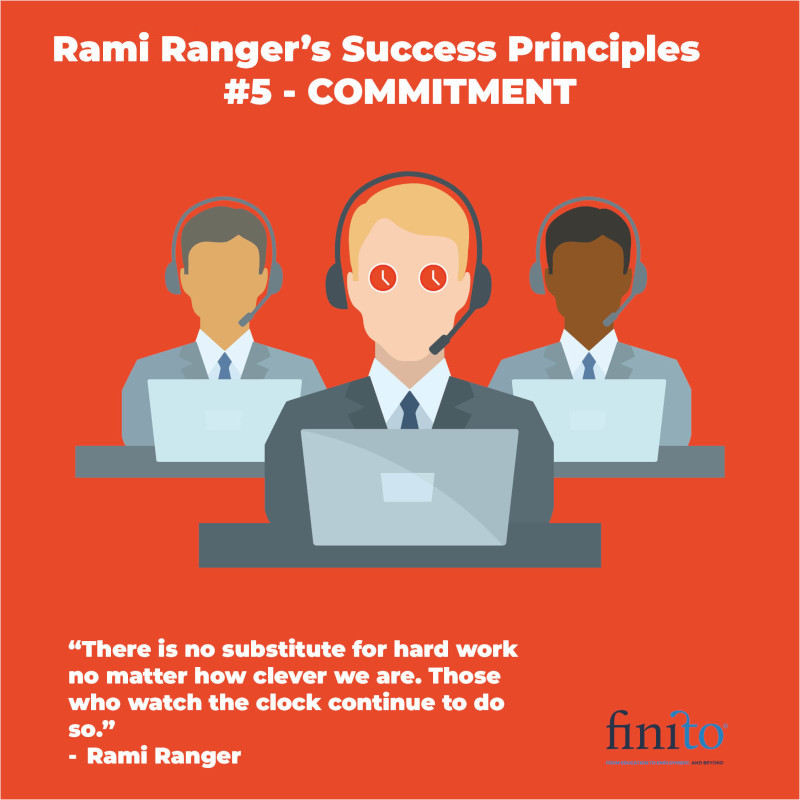 We need to give total commitment to our work, as there is no substitute for hard work no matter how clever we are. Those who watch the clock continue to do so, whilst those who watch their work surge ahead.