Ronel Lehmann
Founder and Chief Executive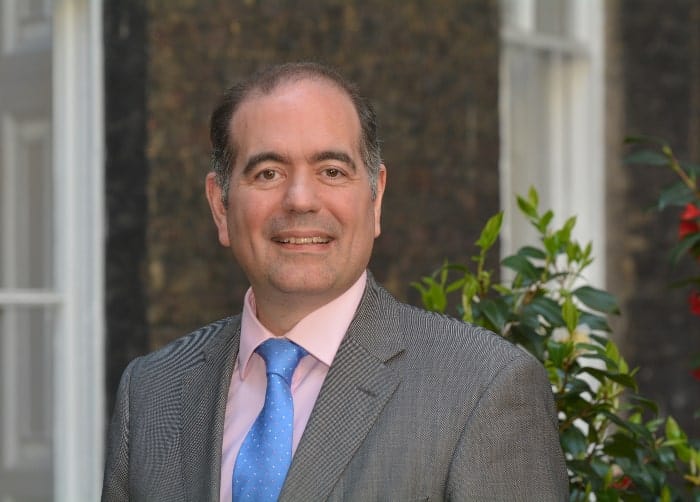 The roots of Finito go back nearly 30 years, to when Ronel Lehmann, the Founder and Chief Executive, set about finding his first role with IPS Group, the leading insurance recruitment firm. Immediately Ronel spent his time helping individuals find alternative employment, drawing on their strengths and weaknesses, likes and dislikes, to match them to the employers and roles that best suited their skills and preferences.
He worked in stockbroking and two public relations firms before setting up his own agency, Lehmann Communications, in 1988. He has been widely recognised as one of the UK's leading communications experts, and has become well known for his crisis communications skills. While running his marketing communications business, Ronel made it his policy to respond personally to every job application, however it was received.
Ronel founded Finito in 2016, and it is the latest venture in his long and illustrious City career. He has previously served on the Council of the University of Buckingham; as a director of an international Chamber of Commerce; chaired a £6.5 million Capital appeal for children's hospice group Demelza; assisted the Ballet Rambert Campaign Committee to raise £19.6 million for Britain's National Dance Company, the Advisory Board of Curator's Eye, a private forum where buyers engage directly with worldwide art dealers and was formerly Chairman of giveonthemobile, an app which lets you donate to charity via your mobile phone. He is an Honorary Trustee of Noah's Ark Children's Hospice helping to raise £10 million for a new state of the art building in Barnet, and the University of Buckingham seeking £30 million to build a new medical school, the first this Country has seen for generations.
He is a Governor of the City of London School, and in November 2015, was elected President of The John Carpenter Club, the school's alumni association. He is a Freeman of the City of London, a Liveryman of the Worshipful Company of Masons, a member of the Chartered Institute of Public Relations and a Fellow of the Royal Society of Arts.