November 27, 2019
Posted by:

Finito Team

Category:

Uncategorized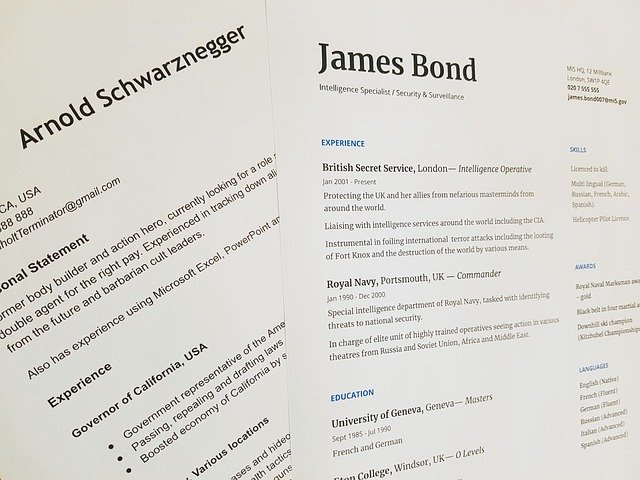 Writing a CV is an uncomfortable experience for a lot of us. It's difficult to know where to start, what to include and which information to prioritise. It can be a struggle to talk about ourselves in a positive way, and that makes it even more difficult to pull together an impressive CV that'll encourage recruiters to invite you in for an interview. Worse, you should be updating your CV every time you apply for a job – sending an untailored CV to a hiring manager is almost a guarantee of an unsuccessful application.
So, since you're going to be spending a lot of time with your CV during your job hunt, we've put together some advice that ought to make things a little less painful:
When you sit down to write your CV, start here – it needs to be easy to read. Most recruiters don't spend more than eight seconds reviewing a CV, so your first priority should be making sure the qualities that qualify you for the job are right there in front of them, with no effort required on their part.
There isn't really a one-size-fits-all template to follow when it comes to figuring out what to include, but the best place to start is always the job advert itself. Let's look at an example, and try to pull out the crucial data:
It's quite a lot of information at first glance, but it's possible to whittle this down to a few key points. This hiring manager is looking for somebody who is:
1) Able to communicate in English
2) In possession of a UK Driving Licence with CAT CE entitlement
3) In possession of a full CPC & Digi Card
How can we make sure they can glance at your CV and know – straight away – that you're capable of ticking these boxes? By creating a section on the first page of your CV where you bullet point the skills, qualifications and proficiencies that make you the perfect fit for the role, you'll allow the recruiter to – very quickly – tick all the boxes, without having to churn through the Experience section to extract that valuable information.
Now, the Experience section often trips candidates up. If you present every role as a big block of text (like the job posting, above) it's unappealing to read, and difficult to extract valuable information from.
Try starting each previous position with a succinct introduction that describes the company you worked for, and what your role was. Beneath that, write three or four bullet points outlining the responsibilities you took on within that role. Elaborate on these responsibilities to demonstrate you're capable of fulfilling the position you're applying for. Later, we'll go into more detail on what to include here.
For more advice on how to maximise the potential of your CV, visit finito.org.uk to find out how The Employability Experts can help you take your career to the next level.