May 3, 2018
Posted by:

Finito Team

Category:

Uncategorized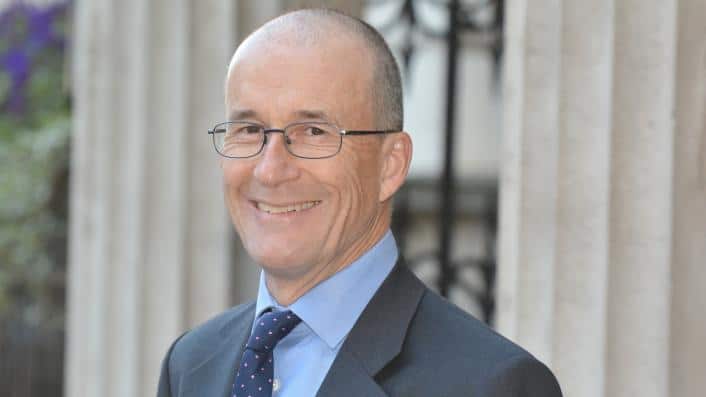 Originally published by Times Educational Supplement. Article by Derek Walker, Finito Course Leader
As we all know, getting that first job after college can often be a bigger challenge for a student than gaining the qualification.
The interview process can be daunting, particularly for young people with limited experience of speaking in front of others. Judgements can be formed quickly in this intense environment and it's easy to come away feeling you haven't showcased yourself, your skills and your personality in the best light.
Striking up a "rapport" with an interviewer is very important, but something that the less confident college leaver may struggle with – even if they may have all the skills needed for the particular role.
So could the introduction of artificial intelligence (AI) interview technology help to create a more level playing field in the initial stages of a recruitment process? Possibly.
Questions on screen
Goldman Sachs, Unilever and Barclays are just some of the many employers that are now initially interviewing candidates using what is ultimately a robot. The interviewee uses the camera on their computer or phone to make a recording of their answers to the questions that come up on screen.
The technology scans the candidates' answer using algorithms to pick out specific words and phrases and also detect expressions like smiles and frowns. Usually used at the early stage of an interview process, this technology can cut down a huge amount of admin for HR teams – whittling potentially thousands of candidates down to a manageable number who can then be invited in for an assessment day or interview.
Unlike humans, machines are not influenced by their own judgements or emotions. No rapport can be struck up with a computer – it simply makes objective observations and reports them back. Therefore any potential discrimination relating to class, creed and gender is absolutely eliminated in this initial sifting process.
A 'level' playing field
There are also huge, money-saving advantages to the companies themselves. This technology is stripping away the need for HR teams to sift through thousands of initial applications. One graduate employer, with 20,000 applications, explained that the move to AI technology will enable it to interview approximately three times the number of candidates that it could have met using the traditional process.
The City is often accused of not being diverse enough, but I believe that the introduction of this type of technology is a great step forward to addressing this and supporting social mobility. It creates an absolutely consistent opportunity for every candidate being interviewed, regardless of who they are or where they come from.
With many employers now recruiting directly from FE, it is crucial that colleges are adequately preparing students for this type of interview as part their wider employability programmes. Many colleges run career weeks, perhaps with mock interview practice, employer visits and CV workshops – but awareness of and training in AI interviews has to be included.
AI interview skills
The use of AI within recruitment is set to grow over the next few years, so FE colleges must help their students to understand the impact of this. Students must be supported to develop the confidence and skills needed to be interviewed successfully by 'a box'.
I regularly advise young people on how to approach and undertake an AI interview. The specific challenge is not the actual question being asked (which is likely to be a fairly standard interview question), but the format in which it is being asked. Not seeing an interviewer's reaction to an answer is hard to get used to and it's very much about being prepared and ready to answer in a concise way.
Body language is also important, as is knowing to look at the camera so "eye" contact is made. Colleges can offer support by recording practice interviews and offering constructive criticism, as well as encouraging students to prepare and research as they would for a traditional interview. As in any new activity, practice is critical.
Some universities are now offering this type of interview training through online services – this needs to be a feature of all careers provision in FE, in order to ensure a level playing field.
Qualifications on their own do not get someone a job. As educators, we need to keep abreast with the technology being used within the recruitment industry, ensuring we can adequately prepare students for a successful transition into work.
Derek Walker is a course leader at specialist training provider Finito