April 22, 2020
Posted by:

Finito Team

Category:

Work Life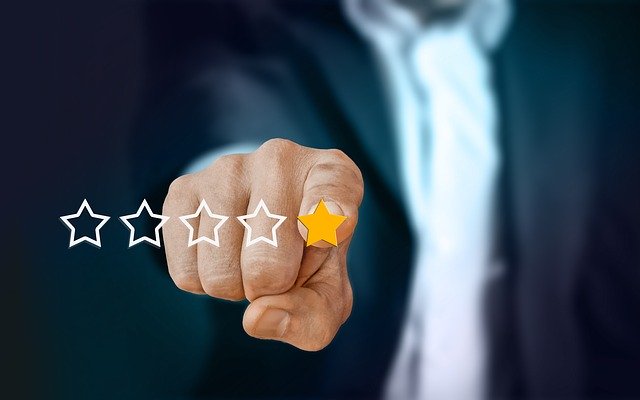 When dealing with bad grades or criticism it is easy to become disheartened. But the key to success is being able to cope with bad feedback. If it is untrue, disregard it and if it is justified, it is not criticism, learn from it. The world's most successful people are able to distinguish between constructive criticism and unhelpful negativity; we know, we've seen their school reports.
For instance, David Bowie's school report reads: "David is a quiet student who needs to stop playing with his motorcycles and learn that music will not make him a livable wage." Meanwhile, one of John Lennon's teachers wrote: "Certainly on the road to failure… hopeless… rather a clown in class… wasting other pupils' time." Imagine that.
Similarly, Gary Lineker's teacher said: "He must devote less of his time to sport if he wants to be a success. You can't make a living out of football." While at Mount School in York, Oscar-winning actress, Judi Dench was told by her headmaster: "Judi would be a very good pupil if she lived in this world." Well, she did go on to make quite a successful career out of acting in other people's worlds.
Clearly, these superstars were right to totally ignore the negative comments. But sometimes it is wise to take on feedback and make some changes.
Roger Whiteside, who failed his 11+, told Finito: "I have just one recollection from my school reports which did cause me to change course once I had failed my 11+ ."Mr Evans who remarked that if only I would apply myself I had the potential to do quite well – he must have seen something in there somewhere. Any way it struck a chord and I knuckled down after that." He certainly did, he became the CEO of Greggs and saw the bakery turn over £1 billion in a year.
Finito's founder, Ronel Lehmann had to overcome a few uninspiring school reports. One teacher wrote: "His constant quest after special attention is often disruptive, and I hope he will realise soon that public-spirited behaviours is far preferable to self-interested motives. He has a potentially disarming nature which, channelled in the right direct, could gain him many friends and more respect…" Ouch. Fortunately, Ronel learned from the criticism and turned it around.
Tessa Clarke, who founded the popular food sharing app Olio, told Finito: "I remember my first school report when I was 11 saying, amongst other things, that 'she doesn't suffer fools gladly' I'd like to think I'm better at filtering myself now, but I do believe that attitude of challenging the status quo and not being prepared to put up with things that don't make any sense has been an important quality in enabling me to be an entrepreneur today." So she adjusted her behaviour without extinguishing her passion and finding this balance is key to success.
Now, this is all very inspiring. But actually knowing when to ignore your naysaying teacher or boss is another matter. Perhaps they are right, you should cancel your X factor audition, but maybe you are the next David Bowie.
It is important to not take criticism as a conclusion and to be able to distinguish between a helpful and unhelpful critic. Unhelpful critics do not offer a path forward. Their criticism is dead-ended, they will say something like "you can't make a living out of football". Instead of offering a potential way forward, Gary Lineker's teacher simply barked a definitive no.
Constructive criticism, however, speaks directly to issues and offers a learning experience. Skilful and constructive critics often use a sandwich technique that puts the meat of the criticism between two positive comments. So, Gary Lineker's teacher could have, more helpfully, said: "Gary is a fantastic footballer but he should remember that becoming a footballer is highly competitive so he should think of a back-up option but no doubt his passion will serve him well."
In essence, if your critic doesn't offer a way forward in a palatable criticism sandwich, it is probably best to ignore them. If they offer constructive feedback, ask for specific suggestions and learn from them.