May 6, 2020
Posted by:

Finito Team

Category:

Work Life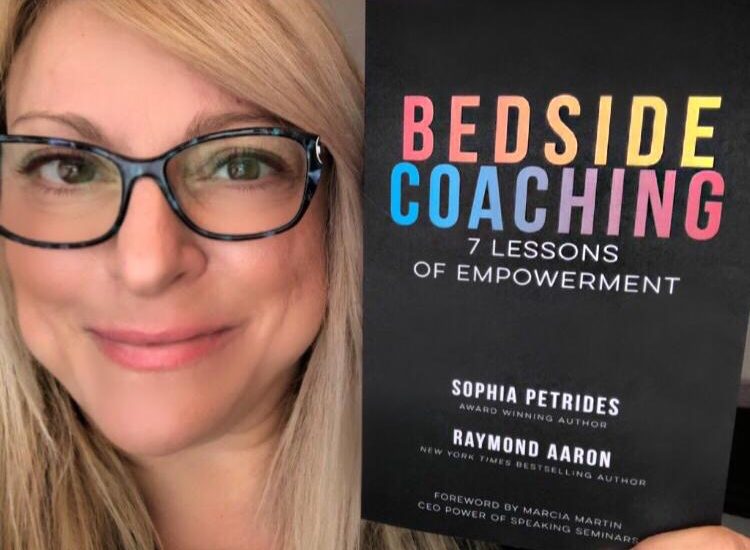 Bedside Coaching: 7 Lessons of Empowerment By Sophia Petrides
Regardless of your industry, there's always room for improvement. There are plenty of different ways to better yourself, but we're firm believers in the tried-and-true methods.
That's why we'll be exploring our favourite books in this regular series – so you can fill your shelves with non-fiction, and your brain with skills, beliefs and values that ought to help you advance your career.
Why Should We Care?
An experienced development coach and personal branding consultant, Sophia works with clients to help them achieve their goals and reach their full potential in their day-to-day life, both personal and professional. Focusing on values such as authenticity, openness and teamwork, she has worked within leading investment banks, from Credit Suisse to Goldman Sachs, helping people discover their personal brand, the unique assets and values that make us stand out in a crowd.
What's It About?
In Bedside Coaching, Sophia distills personal development into accessible anecdotes and tasks that are designed to pair perfectly with your daily routine. From awareness to action, Petrides breaks every step of the self-help journey into small sections, offering readers the option to cover the book in bite-sized pieces, taking a little piece of wisdom every day.
What makes Bedside Coaching really interesting is the psychology behind the book – it's designed to be read just before you nod off (hence the title), so your unconscious mind has the opportunity to ruminate on the insights Sophia shares – and in theory, they have a better chance of being absorbed into your memory, along with all the other benefits of reading before bed.
But for those of us who prefer drifting off to blue light, Petrides offers a series of practical day-time exercises too, from progress diaries to visualisation tasks. Thanks to Sophia's bite-sized approach, none of the tasks are demanding – and with just a little bit of practice, they quickly become ingrained as practical thinking habits, leaving you more aware of your personal values and less susceptible to things like peer pressure and the influence of social media.
Who's It For?
A good book for anyone who's looking to change their life but doesn't really know where to start. More specifically, people who've tried other self-help books but found themselves slipping back into old habits as soon as the reading stops.
For those of us who are time-poor, Bedside Coaching is an approachable read that can be picked up for an inspirational jolt when you need it. Work Sophia's wisdoms into your nighttime routine for a week or two, and you'll reap the rewards in your personal and professional life.
–
For more advice on how to maximise your potential in the workplace, discover how The Employability Experts can help you take your career to the next level.